Health Insurance Broker Services
As an independent insurance broker,
you need someone to partner with to help navigate complex health insurance cases.
Trust our team to back you up.
Group & Individual Insurance Including:
Health Insurance
Dental Insurance
Vision Coverage
Life Insurance
Disability Coverage
Senior Health Market (Medicare)
"I would like to extend a grateful "thank you" . . .what you did for a complete stranger was simply awesome! By far the best customer service I have ever received . . . You saved me thousands of dollars that I would have to had to pay for the previous plan I was on. I explored every other avenue, and all I got was "no" because they couldn't care less about me . . . but you did!"
- Adam Jordan, American Family Insurance.
We work as Certified Health Consultants to shop the market and help you weigh decisions for your specific case. Find ways to reduce costs without increasing deductibles or cost sharing. Long term strategy is the key to reducing overall cost.
We offer multiple plan choices from a variety of carriers allowing us to design the best possible insurance package.
As insurance brokers, we are able to customize plans because we work for YOU, not a specific insurance company.
Share Your Needs
& Budget
Let Us Take Care
of the Rest
We Work With Nearly All Insurance Companies Including:
BC/BS ND & MN
HealthPartners
Medica
PreferredOne
Sanford
UnitedHealthcare
Aflac
Allstate
Ameritas
Avesis
AXA Equitable
Banner Life
Beam Dental
CBI Payroll & HR
Colonial Life
Companion Life
Dakota Capital Life
Delta Dental
Ease Enrollment Platform
GeoBlue
Guardian
Humana
Lakes Country Service Coop
Met Life
Mutual of Omaha
Mutual of Omaha
National General
Principle
Reliance Standard
Standard Insurance Company
TASC
The Hartford
Transamerica Life
UNUM
VSP Vision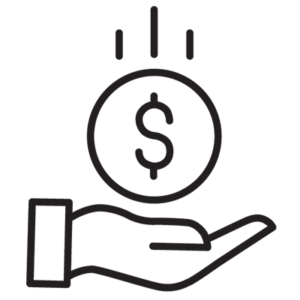 Consolidated Benefits & Insurance Services finds solutions to reduce cost, while keeping the best coverage possible. We simplify the process by helping you select an excellent plan that fits YOUR needs. How do we deliver on this promise? Building strategies to reduce costs over the long term, rather than focusing on quick fixes.
The process of working with us is
We do the legwork to negotiate plans, find optimal rates and find the best discounts.
As insurance brokers, we are able to customize a plan to your needs because we work for YOU, not for any specific insurance company.